Car Spare Parts Injection Mold Making

Automotive Parts, Household Appliances, Commodity, Electronic, Home Use
Professional ODM Injection Molding

Professional Custom Injection Mold Making / Injection Molding

First-rate facilities
1. Makino CNC
2. Charmilles WEDM
3. Fanuc CNC
4. Takumi CNC (Max. Mold size: 2.2m)
5. Double head EDM
6. Mirror EDM / Polishing EDM
7.20 Ton crane
8. Mold fitting machine
9. Hexagon CMM
10. Projector

State-of-the art technologies
1. Professional team for mold design and mold making
2. Mold-flow analyzing
3. DFM analyzing
4. Reasonable mold design
5. Scientific production flow chart
6. Strict quality control systems
7. Short lead time.
8. Perfect package for export.
1. Basic Information
Mold type: All tyes of produts plastic mould
Mould base material: #45. LKM, LYM standard etc
Mould spare parts material: Jinghong, HASCO, DME etc
Hardness of steel: 28-50HRC
Mould design: 3D/2D drawings
Runner: Cold runner
Design days: 1-3days
Mould life: 500, 000-3, 000, 000 shots
Plastic material: PE, PC, PS, PP, PA, ABS, etc
Injection system: Pin point gate
2. Quality Reference
Level A: 1, 000, 000 shots - high
Level B: 800, 000 shots - middle
Level C: 500, 000 shots - normal
3. Application
Communication/Electronic/Auto parts/Surveillance products/Medical device/equipment and so on.
4. Customers assistance for initial detailed quotation on plastic injection molding
1) 2D/3D Design drawings offered
2) If there is no drawing, please advise the dimension/photos with dimension
3) Material information
4) Level and quantity information if possible.

Q&A ON MAKING NEW MOULDS

Q. I have an idea for a new product, but don't know if it can be manufactured. Can you help?
A. Yes! We are always happy to work with potential customers to evaluate the technical feasibility of your idea or design and we can advise on materials, tooling and likely set-up costs.

Q. What are the advantages to having my parts manufactured locally?
A. Longeron can offer quick reaction times to any changes in specification, batch size or material. We can ship small or large quantities anywhere in Europe overnight to accommodate unforeseen changes in demand.

Q. My components have already been developed on CAD. Can you use the drawings?
A. Yes! DWG, DXF, IGES, Solidworks and Rhino files can all be used to generate quotes, models and mould tools - this can save time and money in producing your parts.

Q. Can I test my idea/component before committing to mould tool manufacture?
A. Yes, we can use CAD drawings to make models for design and functional evaluations.

Q. What type of plastic is best for my design/component?
A. Materials selection depends on the application of your design and the environment in which it will function. We will be happy to discuss the alternatives and suggest the best material.

Q. What type of mould tool do I need?
A. Mould tools can be either single cavity (one part at a time) or multi-cavity (2, 4, 8 or 16 parts at a time). Single cavity tools are generally used for small quantities, up to 10, 000 parts per year whereas multi-cavity tools are for larger quantities. We can look at your projected annual requirements and recommend which would be best for you.

Q. Ok, I've decided to go ahead with my project. How long will it take to get my parts?
A. It can take 3-6 weeks to have the mould tool manufactured depending on the part's complexity and the number of impressions (single or multi). After we have received final approval by you of the new tool, you can expect delivery of parts within 3-5 days.

Mould pictures display: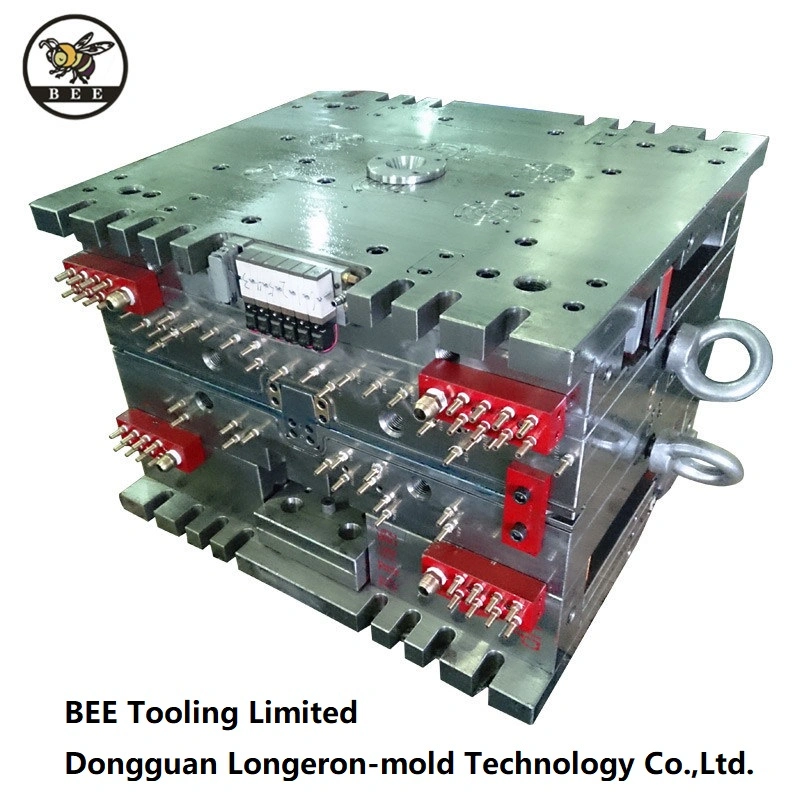 Testimonials / Certificates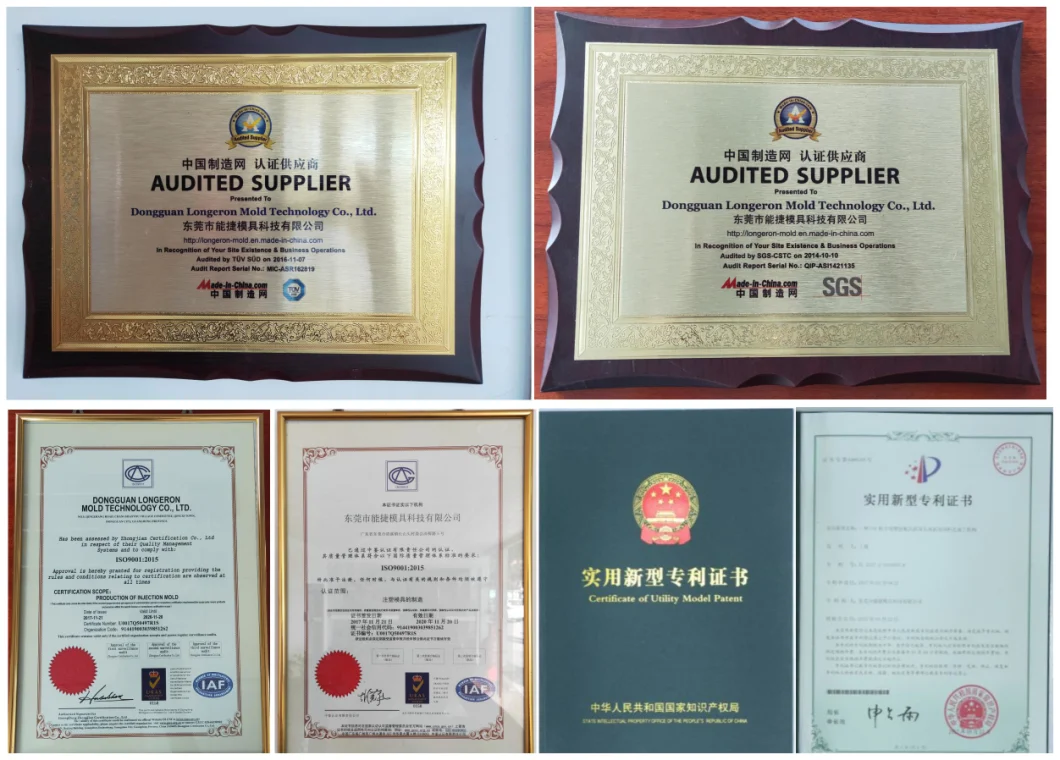 About UsBEE Tooling LIMITED / Dongguan Longeron Mold Technology Co.,Ltd was established in 2010 and is located in DongGuan City-- the center of mold manufacturing in the world. We are professional manufacturer of
automotive components
&
household appliances
& medical and aerospace plastic injection molds.
Our company
is
developing
very fast, and currently has been ISO9001
certified. We
also start to lead in TS16949. So far
we
ha
ve
provided a lot of
quality
molds for automotive components
&
household appliance & medical and aerospace customers in world.
First-rate facilities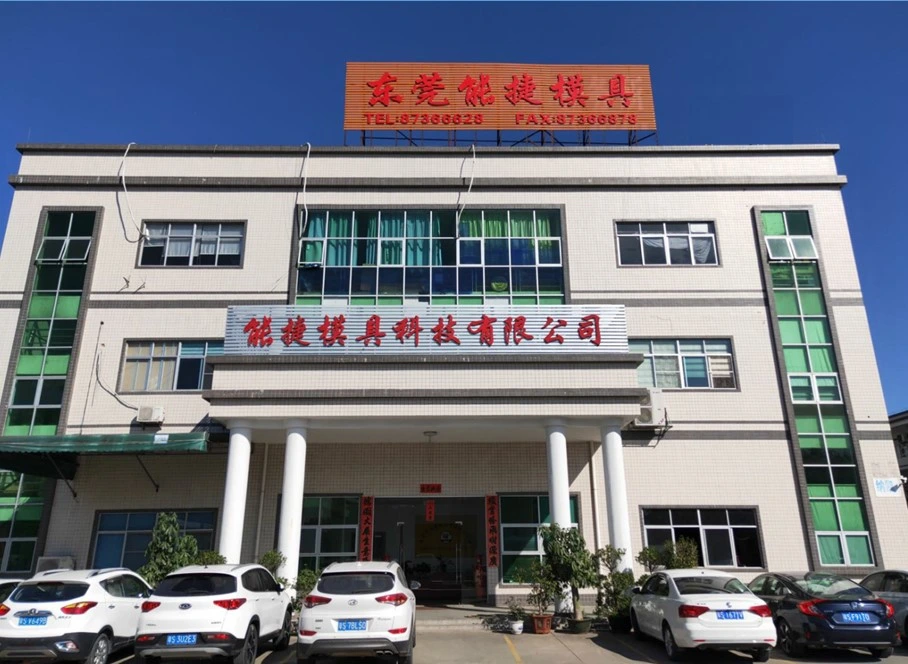 How we pack and ship the mould?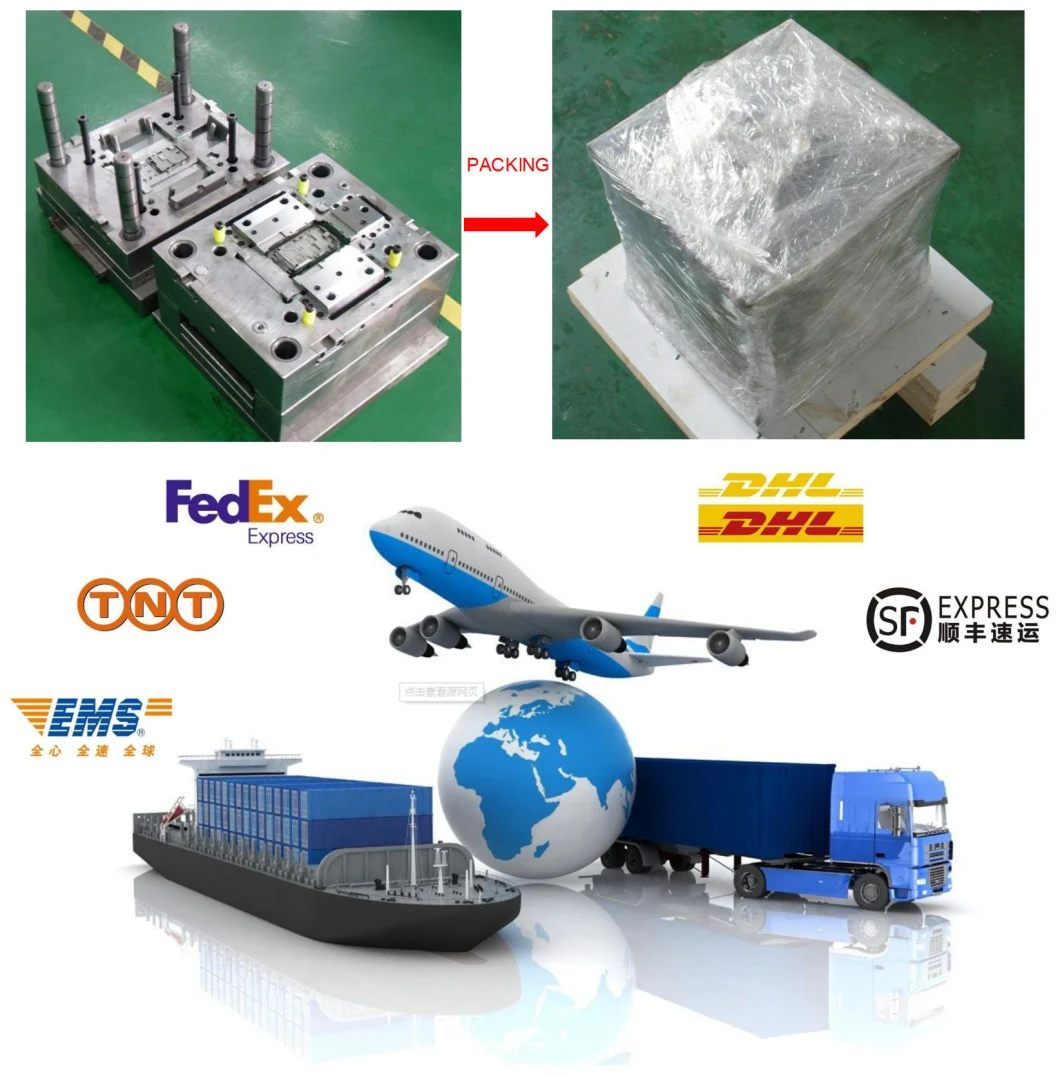 More information for the Plastic Injection Mould, please feel free to contact us.
| | |
| --- | --- |
| Supplier Company Name | BEE Tooling Limited / Dongguan Longeron-mold Technology Co., Ltd. |
| Made-in-China Supplier Member ID | BEE Tooling Limited / Longeron-mold |
| Company Address | No. 8, Qingzhang Road, Changshantou District, Qingxi Town, Dongguan, China |
| Office Address | No. 2702, Diwang, Changqing Road, Chang'an Town, Dongguan, Guangdong province 523841, China |
| Contact Person | Elsie Li |
| Mobile Number | +86-18122905796 |
| Telephone Number | 0086-769-8554-8254 |
| Website | HTTP: //longeron-mold. En. Made-in-China. com www. Longeron-mold. COM / www. Beetooling. COM |